Open day AMFI - Amsterdam Fashion Institute (English programme)
13 February 2021 10:00-14:00
You are welcome to join the (online) open day.
FASHION EDUCATION FOR TOMORROW
Learn all about the degree programmes on offer at AMFI and what you should know if you would like to join. A must-watch to get the basics.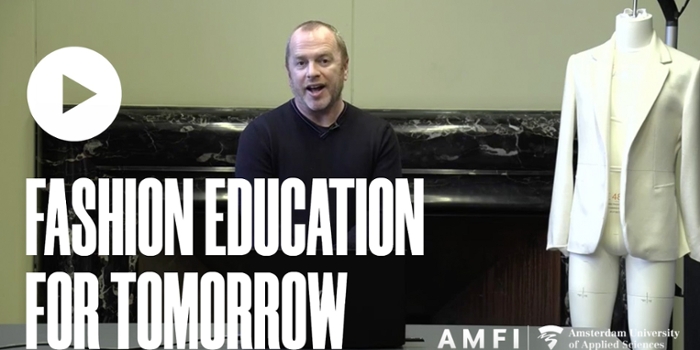 LIVE STREAMS
Join our virtual open day via our live stream channels and Instagram to attend a range of sessions including:
Subject sessions with lecturers and students
Public chat sessions with current students representing AMFI's course dimensions Fashion & Design, Fashion & Business and Development, and Fashion & Branding.
Get the latest on student finance, how to apply, and more in our public and 1-to-1 chat sessions with the student desk, student counselor and student administration.
Informative video to learn all about the degree programmes on offer at AMFI and what you should know if you would like to join.
Showreel of AMFI's flexibel programme.
Show and tell with students on Instagram Live.
HOW DOES IT WORK?
The online open day is a live event that we present and stream to participants. You cannot be seen or heard during the sessions. Because we would like to interact with you, there is a chat function with which you can ask questions during all presentations.
ACCESS
Click the buttons above to join either one or all streams according to the timetable. As our our live streams are supported by Unibuddy, we kindly ask you to register with Unibuddy . To switch to the other live stream channel or Instagram Live you can always come back to this page and click one of the other buttons. For the most optimal user experience, we recommend using a computer or laptop with Google Chrome. It is not necessary to install software in advance.
INSTAGRAM
Don't forget to also pass by and follow our Instagram. Students will go live to show you around the AMFI building and answer all your questions.
DIVERSITY & INCLUSION AT AMFI
AMFI aims to be an inclusive community. We founded a diversity & inclusion taskforce, consisting of AMFI team members and students. As a community, we grow and develop together, guided by the taskforce. Via the button below you can find a presentation with an overview of the team members, and our goals and guidelines.
VIRTUAL TOUR
To get a feel for where you'll be studying and to explore our learning facilities check our virtual 360 tour.
Programme will follow
Next open days
No next open days scheduled