10-12-2013 van 16.00 tot 18.00 Krachtvoerlezing: Mandi Berry
6 nov 2013 14:23 | Kenniscentrum Onderwijs en Opvoeding

The professional learning of teacher educators: a case of DIY (do-it-yourself)?

Bijeenkomst in het kader van de reeks Krachtvoer van het Kenniscentrum Onderwijs en Opvoeding van de Hogeschool van Amsterdam Tijdstip: dinsdag 10 december 2013 van 16.00 tot 18.00 Locatie: Hogeschool van Amsterdam, Wibautstraat 2-4, 1091 GM, Philip Kohnstammzaal (9e etage)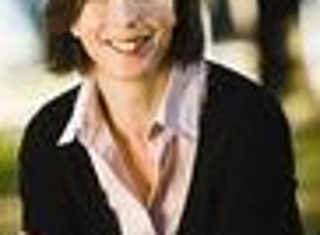 The important role of teacher educators in preparing the next generation of new teachers is a focus of increasing attention, worldwide. And yet, it is a typical experience of teacher educators around the world that there is no formal preparation for their role as teachers of teachers. Teacher educators come from a range of different backgrounds and bring very different experiences in to their work. For many, it is a career they did not deliberately plan to enter and often their transition into the role begins suddenly, rather than gradually. The change in demands and expectations associated with this transition can present significant challenges for teacher educators as they struggle to know what to teach their students about teaching and how to teach them in ways that will effectively support their learning as new teachers. In recent years, the professional learning and knowledge of teacher educators has become the focus of increasing study within the international teacher education community. Many of these studies have been undertaken by teacher educators themselves as they have worked to articulate and establish the complex and distinctive nature of their knowledge and to build recognition of the value of their work within their institutions.
In this presentation, Dr. Mandi Berry, an experienced teacher educator and researcher from ICLON, Leiden University, will share her research as someone who has both 'lived' and studied the journey of many teacher educators. Mandi's research is concerned with the acquisition and development of teacher educators' knowledge of practice and how such knowledge can inform and enhance learning and teaching about teaching.
Dr Mandi Berry, ICLON, Leiden University Graduate School of Teaching is a teacher educator and researcher. Her work focuses on the development of teachers' knowledge and the ways in which that knowledge is shaped and articulated through teacher preparation, beginning teaching and in-service learning. Programma 16.00 - 16.05: Inleiding door Marco Snoek, lector Leren en Innoveren 16.05 - 16.50: Presentatie door dr. Mandi Berry, werkzaam bij het ICLON, Leiden University Graduate School of Teaching 16.50 - 17.00: Discussie 17.00 - 18.00: Borrel
Wij hopen u te ontvangen op dinsdag 10 december bij de Krachtvoerlezing van dr. Mandi Berry U kunt zich hier aanmelden Namens de faculteit Onderwijs en Opvoeding, Ietje Veldman, decaan Ron Oostdam, Onderzoeksdirecteur Het Kenniscentrum Onderwijs en Opvoeding wil met de reeks Krachtvoerlezingen inspelen op actuele onderwerpen, door wetenschappers, beleidsmakers en praktijkdeskundigen bij elkaar te brengen. De bijeenkomsten zijn gratis toegankelijk voor medewerkers en studenten van de Hogeschool van Amsterdam, geïnteresseerden uit de praktijk van onderwijs en opvoeding, beleidsmakers en bestuurders.