EVA-CollegeCafé: Jan Rijkenberg
Openbaar college over innovatie in marketing en communicatie
Evenement

Studievereniging EVA presenteert een CollegeCafé bij FLOOR met als gastspreker marketing-, reclame en communicatie-deskundige Jan Rijkenberg.
EVA-CollegeCafé: Jan Rijkenberg
Openbaar college over innovatie in marketing en communicatie
Woensdag 10 mei, 16:30 - 18:00 uur, FLOOR-tribunes Kohnstammhuis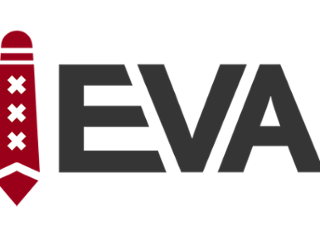 Studievereniging EVA (Excellentievereniging Amsterdam) organiseert op 10 mei een CollegeCafé bij FLOOR met special guest Jan Rijkenberg over innovatie in marketing en communicatie. EVA is de vereniging van HvA-studenten met een Studium Excellentie of een Honours programma. Iedereen is welkom.
Over Jan Rijkenberg
Jan Rijkenberg is oprichter en CEO van het internationale concept- en reclamebureau BSUR (be as you are). Hij is schrijver van het boek 'Concepting', een bestseller in de marketing- en communicatieliteratuur. Daarnaast is Rijkenberg onder meer bestuurslid van de Amsterdam School of International Business van de HvA, doceert bij postacademische opleidingen aan de Universiteit Groningen en de TU Delft en schrijft hij regelmatig artikelen over innovatie in marketing en communicatie in nationale en internationale publicaties.
Kom je ook?
Zoals alle evenementen bij FLOOR is ook het EVA CollegeCafé gratis. Schrijf je alvast in en weet zeker dat je een plaatje hebt!
*** English***
'New concepts in international branding'
EVA CollegeCafé with lecture by Jan Rijkenberg
May 10th 16:30-18:30,
Floor, Kohnstammhuis, Wibautstraat 2-4
HvA Student Association EVA presents a CollegeCafé with special guest Jan Rijkenberg, founder of BSUR (Be As You Are) an international company in creative branding consultancy. Rijkenberg's book Concepting, about creating and growing brands, is a bestseller in the marketing and communications field.
Open to all students! Find out about the latest innovations in marketing and communications and join us on May 10th at the Amstelcampus!
Sign up
Entrance is free, be sure to reserve yourself a seat and and Sign up here...
Gepubliceerd door
FLOOR
20 april 2017